Europe Stocks Post Second Weekly Drop Amid U.S. Shutdown
The 47-nation Council of Europe adopted a non-binding resolution this week that urged a public debate on "non-medically justified operations and interventions" on children. The report highlighted female genital mutilation but also referred to ritual male circumcision and other practices. Israel said the Council should immediately rescind the resolution, which only a third of the 318-member body voted on and 78 supported. "Any comparison of (male circumcision) to the reprehensible and barbaric practice of female genital mutilation is either appalling ignorance, at best, or defamation and anti-religious hatred, at worst," the Israeli Foreign Ministry said. It said circumcision of male children was "an ancient religious tradition" in Judaism and Islam and among some Christian groups, and was medically beneficial. The resolution cast "a moral stain on the Council of Europe, and fosters hate and racist trends in Europe." The document cited research supporting the medical benefits of male circumcision, but its main advocate, rapporteur Marlene Rupprecht from Germany, said she backed opposing medical opinion, which she quoted in the notes to the resolution. Member states should therefore consider the impact of non-medical interventions in light of the child's best interests in order to define lines of action, the resolution said. Countries should also define the medical and other conditions to be ensured for certain religious practices "such as the non-medically justified circumcision of young boys". The Council promotes democracy and human rights in Europe but does not make laws and has little power to enforce its recommendations. In December, Germany enacted a law to protect the right to circumcise infant boys in a show of support for Muslims and Jews who had been angered by a local court ban on the practice earlier last year. Female genital mutilation – the partial or total removal of external female genitalia – is carried out for religious and cultural reasons in 28 African nations and parts of the Middle East and Asia. The United Nations General Assembly adopted a resolution in December urging countries to ban the practice, calling it an "irreparable, irreversible abuse" that threatens about three million girls annually. (Writing by Ori Lewis; Editing by John Stonestreet)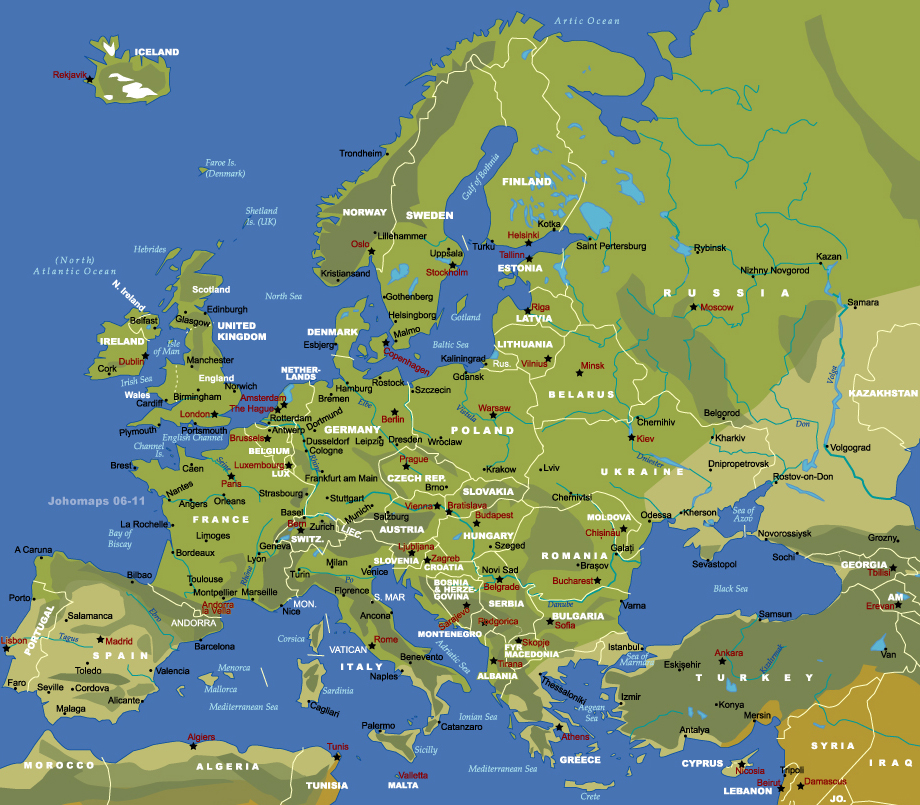 Hochtief AG, which owns a controlling stake in Leighton Holdings Ltd., lost 4.9 percent for the largest slide since June. Leighton, Australia s biggest builder, allegedly paid bribes to win contracts, the Age newspaper reported. Former chiefs Wal King and David Stewart were aware of the conduct, according to the report. Leighton has been under investigation by the Australian Federal Police since at least February 2012 after the company reported potentially illegal activity at its subsidiary Leighton Offshore Pte. in Iraq . King denied the allegation and a spokeswoman for Stewart declined to comment. Randgold Resources Ltd. slid 3.5 percent and Fresnillo Plc, which produces gold and silver in Mexico , tumbled 8.7 percent as prices of precious metals fell this week. A gauge of mining companies was the worst performing group on the Stoxx 600. Schibsted ASA surged 11 percent to the highest price since at least 1992 after Goldman Sachs Group Inc. began coverage of Norway s biggest media company with a buy rating. The company is quickly shifting focus to online classifieds, which offer much higher and more stable growth prospects, Goldman Sachs analyst Markus Iwar wrote in a note, adding the stock to the brokerages conviction list. To contact the reporter on this story: Namitha Jagadeesh in London at njagadeesh@bloomberg.net To contact the editor responsible for this story: Andrew Rummer at arummer@bloomberg.net Frankfurt Stock Exchange Ralph Orlowski/Bloomberg The DAX index curve is displayed on an electronic board at the Frankfurt Stock Exchange. Germanys DAX retreated 0.4 percent, while the U.K.s FTSE 100 lost 0.9 percent.
Europe soul-searches after Lampedusa exposes tensions
"The Mediterranean cannot remain a huge open-air cemetery. Action must be taken," France's Foreign Minister Laurent Fabius said Sunday after a boat loaded with migrants caught fire and sank near the island of Lampedusa, killing 300 people. Preventing a repeat of Thursday's tragedy will top the agenda when interior ministers from European states meet on Tuesday, a day ahead of a visit to Lampedusa by European Commission chief Jose Manuel Barroso. Some argue that radical change is now required, among them as Italy's Integration Minister Cecile Kyenge, who said the number of places in immigrant centres would be trebled from 8,000 to 24,000. Kyenge, an Italian-Congolese politician who has suffered racist taunts from other lawmakers as the country's first black minister, told the Corriere della Sera daily the law could "no longer be punitive". Peope light candles in memory of the victims of Lampedusa on October 4, 2013 in Rome, a day after a Lampedusa is struggling to accomodate 1,000 people in a holding facility with just 250 places — a situation replicated elsewhere in Italy as a new influx of migrants from Syria and Egypt has brought 30,000 arrivals since the beginning of 2013. But with far-right parties peddling xenophobia across Europe and a tough economic climate, hopes are slim that the Lampedusa disaster will spawn a long hoped-for single EU migration policy that could avert further tragedy. Experts in Brussels believe the sympathetic words of politicians all too often clash with the complex and politically explosive issue of illegal immigration in Europe. "We need a new policy at the European level," said Michele Cercone, spokesman for home affairs commissioner Cecilia Malmstroem. "Migration policies are fragmented, inward-looking, left in the hands of member states and subject to domestic political considerations." A black flag reading "Shame" in Italian flies in the Lampedusa harbour on October 4, 2013, in Italy, In the short term such a move is unlikely, as asylum-seekers in the European Union must appeal for help in the country through which they enter. This system is frequently criticised by Europe's southern states, particularly Italy, Greece and Spain, which want a redistribution of asylum applications to even out the burden. But Europe's northern states say they more than do their bit, as two-thirds of the 102,700 successful applications made to the EU in 2012 were granted by Germany, France, Britain, Sweden and Belgium.