Plans for reforms to the state pension and health systems, both in chronic deficit, will be finalised this week. They are likely to include a rise in a levy on household payments of up to 0.5 per cent. Mr Hollandes 75 per cent temporary tax on incomes over 1m also blocked by constitutional objections may also finally take effect in 2014. In an interview with Le Journal du Dimanche, Mr Rehn praised the structural reforms introduced under Mr Hollande, including a shift towards more flexible rules on hiring and firing. But Mr Rehn said that the reforms were not sufficiently bold or rapid. He called on France to increase its competitiveness by reducing the tax burden on business, to remove barriers protecting services and professions, and to abolish the quasi-monopoly of the state railway and electricity companies. Most of all, he said, France could not afford to increase its level of taxation. Tax rises have already reached a fatal level, he said. Higher taxes would destroy growth and handicap the creation of jobs. Budgetary discipline must now depend on cuts in public expenditure, not on new taxes. Mr Rehns comments came as France, and Europe, enter a critical period. The tentative signs of recovery in the eurozone could strengthen or evaporate in the next four months depending on the continuing strength of Germany but also, perhaps more importantly, on whether confidence returns to France. Unexpectedly, French economic activity grew by 0.5 per cent in the second quarter of this year after two quarters of decline. This was a performance almost as strong as that of the United Kingdom and Germany. But the economic picture is blurred. Consumption in France is recovering but is unpredictable. Manufacturing, after a boom in April, has started to fall away again.
France Pushes Ahead: Weekly International ETF Report
According to a French parliamentary report, online book sales rose to 13.1 percent of total book sales in 2011 from 3.2 percent in 2003. The country is still home to more bookstores than most countries with 2,000-2,500 in a country of 65 million people, compared with 1,000 in Britain, which has roughly the same-sized population. "The (book pricing) law is part of our cultural heritage," said conservative lawmaker Christian Kert who sponsored the bill. France's lower chamber, with the support of the Socialist government, passed the law unanimously. It will now go to the Senate, which is expected to pass it by the end of the year. For its part, Amazon said the law would have the perverse effect of hurting sales of books from the back catalogue and from smaller publishing houses, which were often bought online. "All measures that aim to raise the price of books sold online will curb the ability of French people to buy cultural works and discriminates against those who buy online," it said. The proposed law is only the latest example of France taking aim at U.S.-based Internet giants. Last week the country's data protection watchdog moved closer to fining Google for the way it stores and tracks user information after the search engine ignored a three-month ultimatum to bring its practices in line with local law. France has called on the European Union to regulate global Internet companies such as Google, Amazon and Facebook more aggressively, to counter their growing dominance of online commerce and services. It is pushing within the OECD and G20 organizations to tighten tax rules to make sure that Internet companies cannot avoid tax by locating their headquarters in low-cost EU countries.
France takes aim at Amazon to protect local bookshops
Credit: Reuters/Christian Hartmann By John Irish and Emmanuel Jarry PARIS | Thu Oct 3, 2013 8:21am EDT PARIS (Reuters) – France's military will cut about 7,500 jobs next year, a defense ministry source said on Thursday, detailing government belt-tightening plans that the far-right hopes will deliver it votes at municipal elections in 2014. The cuts come as tensions rise within Socialist President Francois Hollande's 17-month-old coalition, whose poll ratings have fallen to 23 percent due to dissatisfaction about the economy and jobs. The defense ministry said in April that 34,000 jobs would likely be cut over the coming six years, but its overall budget would remain largely static, steering clear of drastic spending cuts after military officials and lawmakers said that would reduce France's ability to counter global security threats. "Given the six year objectives, (the cut) should be around 7,000 to 7,500 military and civilian personnel in 2014," the source said on condition of anonymity, ahead of a news conference by Defence Minister Jean-Yves Le Drian. A handful of bases will be closed or restructured, including an 800-man regiment in the town of Orange in the Vaucluse department, where support for the anti-immigrant, anti-European Union National Front is strong, the source said. Marion Marechal-Le Pen, a National Front member of parliament for Vaucluse, said the cuts would hurt France's defenses and local economies in areas like hers. "I can only worry about the immediate economic impact in a region that has already been heavily hit by unemployment and economic difficulties," she said, reacting to media reports about the cuts. "The governments of the right and the left have preferred to sell off our military know-how and lose our diplomatic independence by making small short-term savings. That will cost France's sovereignty dearly in the coming years," she said. France's military employs some 228,000 personnel today. A further 165,000 individuals are employed by the defence industry, not including sub-contractors. The government plans 15 billion euros ($20 billion) in savings next year and 3 billion extra revenues from higher taxes and fighting tax evasion to reduce the budget deficit. (Editing by Tom Heneghan and Robin Pomeroy)
France military eyes 2014 cuts, far-right seeks to benefit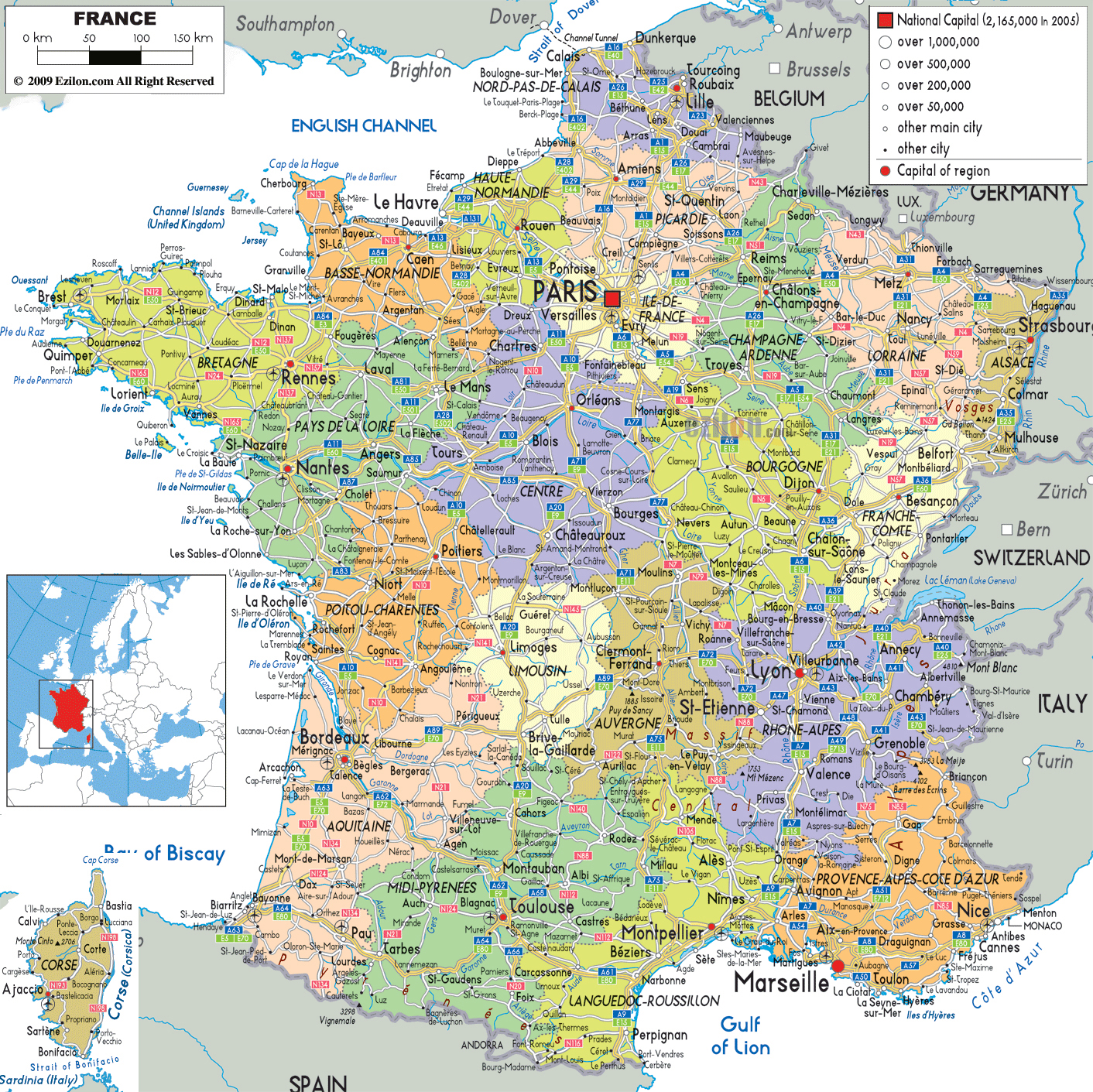 6, 2013, near Cleebourg eastern France. Both men were not injured. (AP Photo/Christian Lutz)The Associated Press STRASBOURG, France Sebastien Ogier celebrated his world title by winning the Rally France on Sunday while nine-time world champion Sebastien Loeb's last race ended in a crash. Ogier took the overall lead by winning the three morning stages before containing his rivals in the three afternoon stages. The Frenchman clinched the world title on Thursday when Thierry Neuville of Belgium failed to win the power stage. Ogier finished the race 12.2 seconds ahead of Dani Sordo of Spain. Jari-Matti Latvala of Finland took third place, 19.5 seconds off the pace. Thierry Neuville of Belgium placed fourth, more than a minute behind Ogier. In the rain-soaked stage 15, Loeb's Citroen DS3 slid wide on a corner and rolled before landing on its roof. The French driver was not injured in the crash.
Sebastien Ogier celebrates world title by winning Rally France; Loeb's last race ends in crash
Investors have been keeping a watchful eye on France, as the economic health of weakest link in the Eurozone core is often seen as an indicator of the Eurozones recovery from the Great Recession. On October 3, the French National Institute of Statistics and Economic Studies (INSEE) released a report entitled, Conjonture in France The Recovery Continues . The report began with this overview: In France the business climate, which started to pick up in industry in spring, is now improving across all sectors. Activity is however likely to be restricted in the energy and transport equipment sectors in Q3, most notably due to the after-effects of the previous quarter. GDP should thus stabilise in Q3 before growing once more in Q4 2013 (+0.4%). As an annual average, GDP should climb by 0.2% in 2013. Year-on-year, activity should show a far more positive trend at the end of 2013 than one year previously (+0.8% after -0.3%), driven by the rebound in manufacturing output, most notably. The rate of unemployment in France continues to remain dismal, at 11 percent during August, (unchanged from July) according to an October 1 report from Eurostat , which indicated that the Eurozone unemployment rate remained at 12.0 percent (NYSEARCA:VGK). The Eurozone unemployment rate for July was revised downward from 12.1 percent to 12.0 percent. On October 3, Markit Economics released its final France Services PMI report for September , which included the final Composite PMI figure for the month. The Markit Services Activity Index rose to a 20-month high of 51.0 from Augusts 48.9, finally breaking into the range of expansion. (A reading below 50 indicates contraction and a reading above 50 indicates expansion.) The final Markit France Composite Output Index also rose into the expansionary range with a reading of 50.5, compared with 48.8 in August. The Composite PMI for September also reached a 20-month high. Unfortunately, the final Markit France Manufacturing PMI for September remained slightly in the range of contraction for the nineteenth consecutive month creeping upward to only 49.8 from Augusts reading of 49.7. Markits France Retail PMI report brought the bad news, as the nations retail sales fell for the first time in three months. Retail PMI fell into contraction during September, dropping to 47.1 from Augusts 51.6. The France Services PMI report included the following Commentary from Jack Kennedy, Senior Economist at Markit Economics and author of all three of the Manufacturing, Services, and Retail PMI reports: The prolonged downturn in the French service sector finally came to an end in September, with activity rising for the first time in one-and-a-half years. (Chart courtesy of Stockcharts.com ).